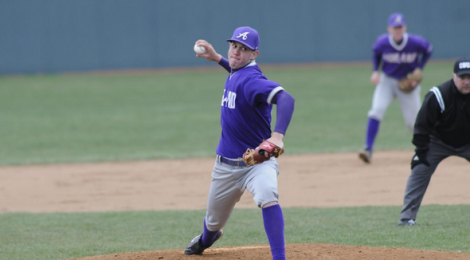 Ashland University baseball split a double-header with Northwood Saturday, the first day of baseball for the Eagles at home in 2015.
The Eagles won the opening game, outscoring the Timberwolves 9-4. Junior Jake Baldwin picked up the victory, striking out 10 in 5 innings of work.
Ashland dropped game two 12-6. The Timberwolves piled on 7 runs in the first 5 innings of the game.
Both games can be heard in their entirety below.