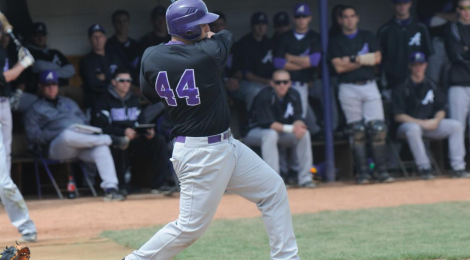 Ashland University baseball split a double-header on Sunday with Northwood, winning game one 4-2 in 8 innings and dropping game two in 10 innings 6-5.
Scheduled to be a 7 inning game, game one went into extra innings with the teams tied at 2. Ashland University junior Mackenzie Hampshire hit a walk-off home run in the bottom of the 8th to win the game for the Eagles.
Game two also went into extra innings, but the go-ahead Northwood run scored in the top half of the 10th when junior Dustin Lee scored on a wild pitch.
Both games can be heard in their entirety below.