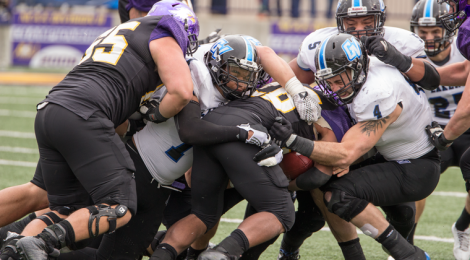 The Ashland University Football team hosted its third-ever home playoff game on Saturday, Nov. 21st against GLIAC rival Grand Valley State University.
The Eagles lost to Lakers on Saturday 45-28, ending their season at 10-1.
The Eagles beat Grand Valley State back on Oct. 31st 45-31, but failed to produce the same outcome in Ashland's second matchup with the Lakers in three games.
Saturday 's playoff game can be heard in its entirety below.