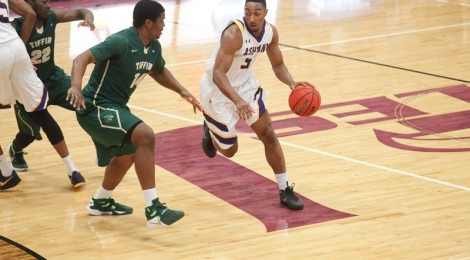 The Ashland University Men's Basketball team continued their winning ways, improving to 16-4 overall and have now won four out of their last five after defeating Tiffin University.
Saturday afternoon, the Eagles beat the Panthers 70-51.
Junior guard Boo Osbourne led all scorers with 20 points and tallied 4 rebounds, 2 assists, and 3 steals.  Sophomore forward Marsalis Hamilton also chipped in with 13 points along with 8 rebounds
The Eagles now prepare for a two game GLIAC road trip against Lake Erie (Feb. 1st) and Walsh (Feb. 4th).
Saturday's win against the Panthers can be heard in its entirety below.