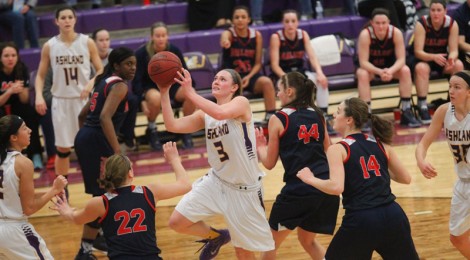 The Ashland University Women's Basketball team bounced back to their winning ways and improved to 22-1 after defeating the Malone Pioneers.
Saturday afternoon, the third-ranked Eagles beat the Pioneers 78-50.
Sophomore forward Julie Worley led all scorers with 15 points, also grabbing six rebounds. Senior guard McKenzie Miller also chipped in with 11 points.
The Eagles now prepare a two game GLIAC homestand against Findlay (Feb. 11th) and Wayne State (Feb. 13th).
Saturday's victory over Malone can be heard in its entirety below and on the WRDL Soundcloud page.