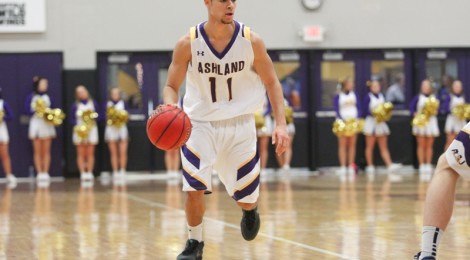 The Ashland University Men's Basketball team continued their winning ways, improving to 18-4 overall and have now won seven out of their last eight after defeating Malone University.
Saturday afternoon, the Eagles defeated the Pioneers 65-63.
Junior guard Adrian Cook led all scorers with 17 points and tallied four rebounds, and three assists.  Junior forward Wendell Davis also chipped in with 11 points along with eight rebounds
The Eagles now prepare for a two game GLIAC homestand against Findlay (Feb. 11th) and Wayne State (Feb. 13th).
Saturday's win against the Pioneers can be heard in its entirety below or on our Soundcloud page.