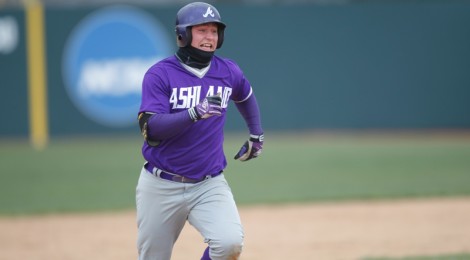 Ashland University Baseball ended a weather reduced series with Grand Valley State with a loss Sunday afternoon, after winning in the first game Saturday.
After weather cancelled the second and third games of the series, the Eagles struggled to score runs in the final game, losing 8-5 to the Lakers in a nine-inning contest.
Sophomore LHP Derek Baker took the mound for the Eagles, picking up his third loss of the year as gave up seven hits and five earned runs in three innings of work. 
Ashland falls to 14-10 on the season, but still find themselves atop the GLIAC South Division, having won six out of their last eight games.
The Eagles' loss to Grand Valley State can be heard in its entirety below.