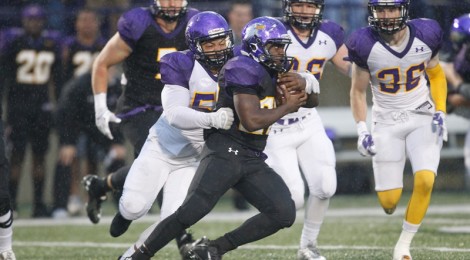 Ashland University held their annual Purple and Gold Spring Game on Thursday, Apr. 21st inside Jack Miller Stadium.
The Purple squad was able to edge out a narrow victory over the Gold squad 17-14, as freshman kicker Justin Ashenfelter converted a 22 yard field goal as time expired in the first-half scrimmage portion of the spring game.
The Eagles played a summer-style 7-on-7 scrimmage in the third quarter and a "rookie bowl" in the fourth quarter.
The game be heard in its entirety below.