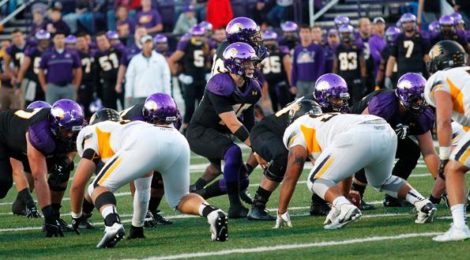 The #5 Ashland University Football team defeated the visiting Wayne State Warriors on Saturday, Sept. 10th, improving to 2-0 in their 2016 campaign.
The Eagles beat the Warriors 36-25, led by junior quarterback Travis Tarnowski, who finished with 305 yards passing and two touchdowns.
After trailing 12-6 at halftime, the Eagles responded big following halftime, outscoring Wayne State 23-6 in the third quarter.
Saturday 's victory over the Warriors can be heard in it's entirety below.