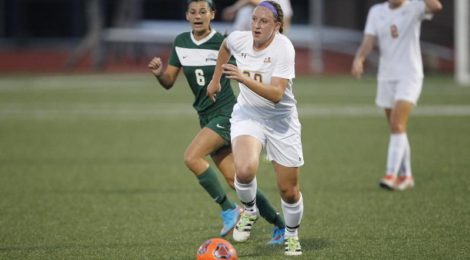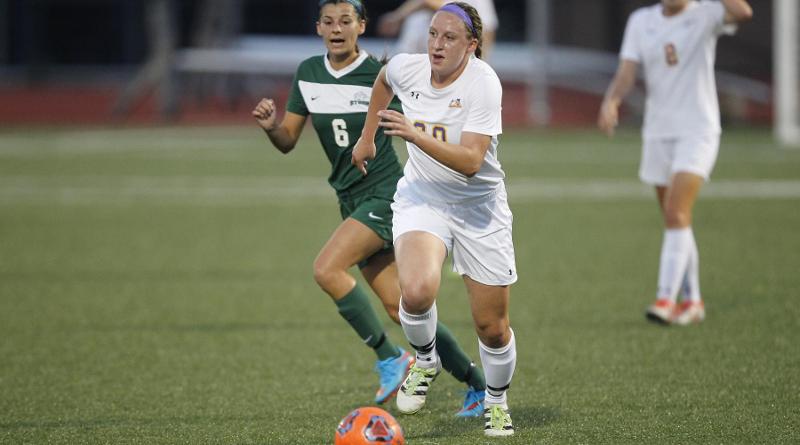 Ashland University Women's Soccer played host to the Walsh Cavaliers on Sunday, Sept. 25th, downing the Cavaliers 3-2.
The Eagles couldn't seem to get their offense started in the first half, and trailed the Cavaliers 2-0 at the break.
The second half proved much better for the Eagles, scoring two goals in the first five minutes of the half.  The Eagles scored their final goal in the 66th minute when freshman Emily Ledbetter scored off a header.
The Eagles improved to 5-0-2 on the season and will return to Ferguson Field on Sunday, Oct. 9th, when they play host to the Ohio Dominican Panthers.
The Eagles' matchup with Walsh can be heard in its entirety below.