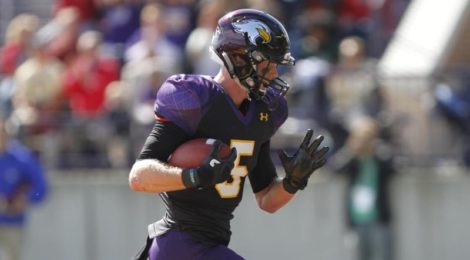 The #17 Ashland University Football team improved to 5-1 in their 2016 campaign after dominating the Northwood Timberwolves during their Homecoming game, on Saturday, Oct. 8, winning 45-7.
The Eagles jumped quickly out in front of the Timberwolves taking a 24-0 lead into halftime and continued their dominance in the second half.
The Eagles' were led by junior quarterback Travis Tarnowski, who threw for 332 yards and five touchdowns, four of which were to junior tight end Adam Shaheen.
Saturday 's victory over the Timberwolves can be heard in it's entirety below.