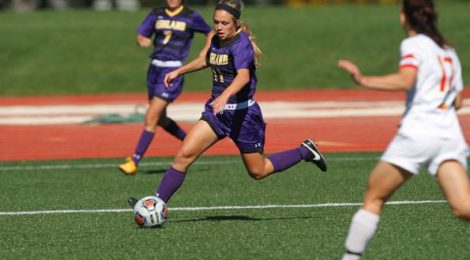 Ashland University Women's Soccer played host to the Ohio Dominican Panthers on Sunday, Oct. 9, blanking the Panthers 3-0.
The Eagles picked up their fifth shutout victory of the season, dominating the Panthers from start to finish.
The Eagles' impressive offensive attack was lead by sophomore forward Deijah Swihart who scored two goals against Ohio Dominican, in the 29th and 55th minute.
The Eagles improved to 7-1-3 on the season and will return to Ferguson Field on Friday, Oct. 14, when they play host to the Saginaw Valley State Cardinals.
The Eagles' matchup with Ohio Dominican Panthers can be heard in its entirety below.