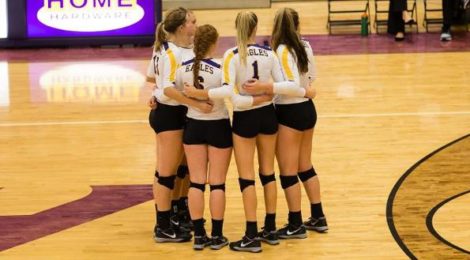 Ashland University Volleyball returned to Kate's Gymnasium for their first time since late September, beating the Northwood Timberwolves and the Hillsdale Chargers in a weekend series.
The Eagles defeated the Timberwolves in four sets on Friday, Oct. 21, before downing the Chargers in four sets on Saturday, Oct. 22.
After the weekend, the Eagles improved to 15-8 overall, 6-5 in GLIAC play.
The Eagles will return to Kate's Gymnasium on Tuesday, Nov. 1, when they play host to the Tiffin Dragons.
A full rebroadcast of the Eagles' victories over Northwood and Hillsdale can be heard in their entirety below.