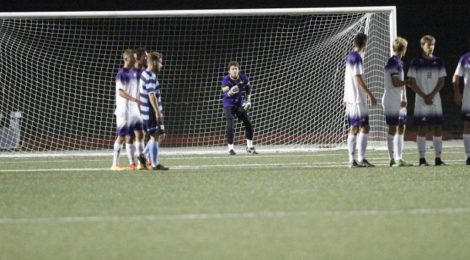 Ashland University Men's Soccer played host to the Tiffin Dragons on Sunday, Oct. 30, downing the Dragons 5-4 in double overtime.
It was Senior Day for the Eagles and it was an exciting match that resulted in nine total goals, two of which were scored by Ashland freshman midfielder Thomas Ardron.
Ashland and Tiffin were knotted up at one a piece heading into the half, and tied at four goals heading to the first overtime period.  Freshman forward Chad Johnson scored the lone goal in overtime, coming in the 101st minute.
The Eagles end their year 6-11-1 in the team's first full season since the 2012 season.
The Eagles' season finale with Tiffin can be heard in its entirety below.