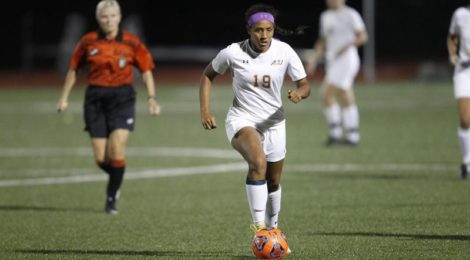 Ashland University Women's Soccer played host to the Walsh Cavaliers in the 2016 GLIAC Tournament Quarterfinals on Tuesday, Nov. 1, losing 2-1.
The Eagles scored their lone goal of the game in the 62nd minute, when sophomore Deijah Swihart scored off an assist from junior Kelsey McKernan.
The game was tied at one for more than 20 minutes in the second half, until Walsh midfielder Brianna Sanborn scored for the Cavaliers.
The Eagles finish their GLIAC postseason with an overall record of 10-3-4 and currently waiting to see if they qualify for the NCAA Division II Tournament.
The Eagles' matchup with Walsh can be heard in its entirety below.