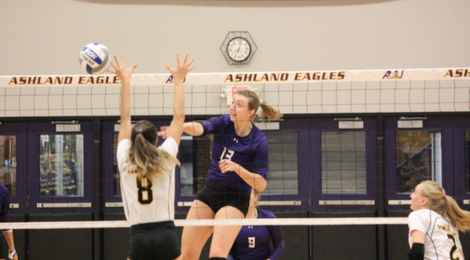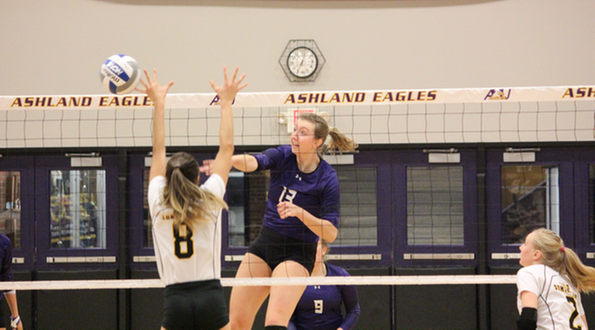 Ashland University Volleyball continued their winning ways after beating the Wayne State Warriors in three sets on Friday, Nov. 11. and followed up that win with a five-set victory over the Findlay Oilers on Saturday, Nov. 12.
Over the weekend, the Eagles finished their home GLIAC schedule undefeated at 8-0.
The Eagles end their regular season at 21-9 overall, 12-5 in GLIAC play.  The Eagles have now won 20 games in a season for the first time since 2013.
The Eagles will return to Kate's Gymnasium on Wednesday, Nov. 16, when they host a 2016 GLAIC Tournament Quarterfinal matchup.
A full rebroadcast of the Eagles' victories over Wayne State and Findlay can be heard in their entirety below.