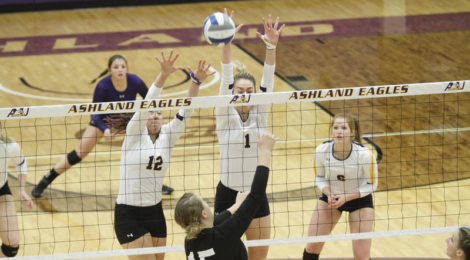 Ashland University Volleyball continued their GLIAC dominance, downing the Wayne State Warriors in the GLIAC Quarterfinal matchup in five sets of action on Wednesday, Nov. 16.
From the win, the Eagles improved to 22-9 overall, 12-5 in GLIAC play.
The 3-seeded Eagles will continue their postseason run and will play next at Ferris State University on Saturday, Nov. 19, when they take on the 7-seeded Lake Erie Storm.
A full rebroadcast of the Eagles' victory over Wayne State can be heard in its entirety below.