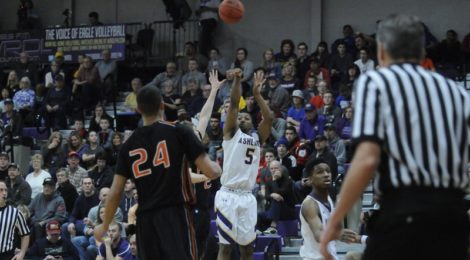 Ashland University Men's Basketball improved to 13-6 overall on the season, 8-5 in GLIAC play after beating the Findlay Oilers on Saturday, Jan. 28.
The Eagles defeated the Oilers 86-65, and have now won seven out of their last eight games, including their last six in a row.The Eagles' six-game winning streak is the second-longest currently in the Great Lakes Intercollegiate Athletic Conference (GLIAC).
Sophomore guard Ben Haraway led all scorers with 23 points along with seven rebounds.
The Eagles now prepare for their upcoming GLIAC South Division matchup with the Tiffin Dragons on Monday, Jan. 30.
A full rebroadcast of the Eagles' victory over Findlay can be heard in its entirety below.