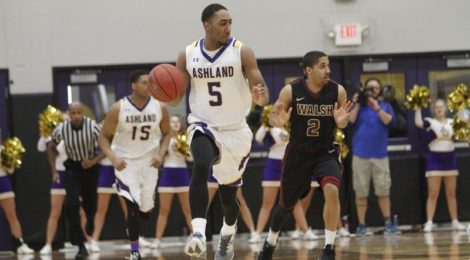 Ashland University Men's Basketball improved to 16-8 overall on the season, 11-7 in GLIAC play after beating the visiting Walsh Cavaliers on Thursday, Feb. 16.
The Eagles downed the Cavaliers, winning 78-69, and have now clinched a spot in the GLIAC Tournament.
Senior guard Boo Osbourne led all Ashland scorers with 25 points along with five rebounds.
The Eagles now prepare for their upcoming GLIAC South Division road matchup with the Findlay Oilers on Saturday, Feb. 18.
A full rebroadcast of the Eagles' victory over the Cavaliers can be heard in its entirety below.