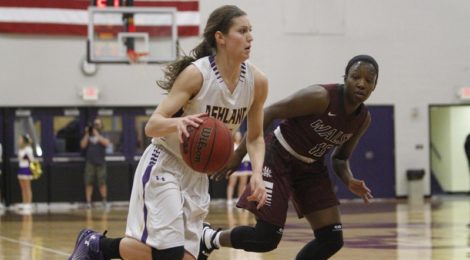 Ashland University Women's Basketball began their quest for a GLIAC Tournament Title on Tuesday, Feb. 28 against the Walsh Cavaliers.
Inside Kate's Gymnasium, the #1-seeded Eagles downed the Cavaliers 91-63, scoring 29 points in the second quarter.
Junior forward Andi Daugherty led all scorers with 22 points on 10-of-13 shooting from the field, along with seven rebounds.
The Eagles now prepare for their GLIAC Tournament semifinal matchup with the Michigan Tech Huskies on Saturday, Mar. 4 at 2pm.
The Eagles' current 29-game winning streak is four wins shy of the program record of 33 set from Nov. 13, 2011-March 21, 2012.
The Eagles' victory over Walsh can be heard in its entirety below.