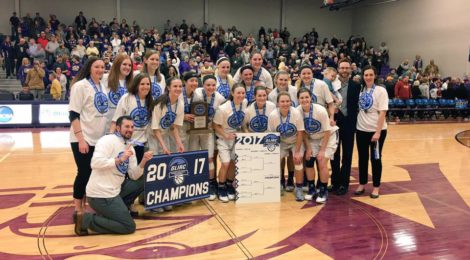 Ashland University Women's Basketball captured the 2017 GLIAC Tournament Championship after defeating the Grand Valley State Lakers 85-76 on Sunday, Mar. 5.
Inside Kate's Gymnasium, the #1-seeded Eagles withstood the Lakers, overcoming a six-point deficit in the fourth quarter.
Three Eagles scored in double figures, as junior forward Andi Daugherty led all scorers with 1725ints, on 8-13 from the field, including 8-8 from the free-throw line.
The Eagles now prepare for the NCAA Division II Women's Basketball Tournament selection show on Sunday, Mar. 5.
The Eagles' victory over Grand Valley State can be heard in its entirety below.