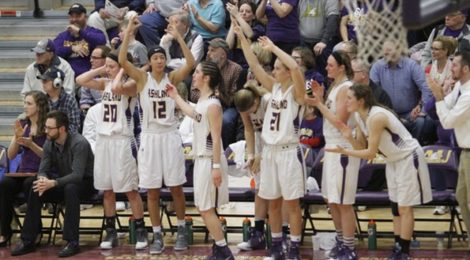 Ashland University Women's Basketball advanced to the Final Four of the NCAA Division II Women's Basketball Tournament after defeating the West Texas A&M Lady Buffaloes 82-67 on Tuesday, Mar. 21.
Inside Alumni Hall on the campus of Ohio Dominican, the #1-seeded Eagles outlasted West Texas A&M, winning their 35th consecutive game.
Junior forward Andi Daugherty scored 24 points for Ashland, on 6-13 shooting from the field, 12-13 from the free-throw line.  Junior forward Laina Snyder led all Eagle scorers with 26 points.
The Eagles' 35 wins this season are the second-most in program history, trailing the 37 games won in 2012-13.
The Eagles now prepare for a Final Four matchup in the national semifinal round, against an opponent yet to be named.
The Eagles' victory over West Texas A&M can be heard in its entirety below.