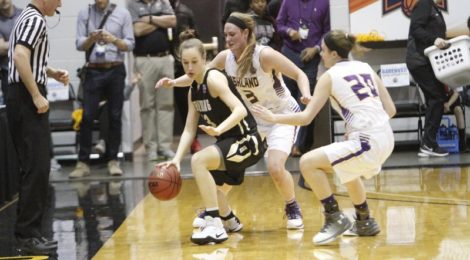 Ashland University Women's Basketball advanced to the National Championship game of the NCAA Division II Women's Basketball Tournament after defeating the Harding Bison 90-77 on Wednesday, Mar. 22.
Inside Alumni Hall on the campus of Ohio Dominican University, the #1-seeded Eagles outlasted Harding, winning their 36th consecutive game.
Junior forward Andi Daugherty scored 23 points for Ashland while fellow junior forward Laina Snyder led all Eagle scorers with 25 points and eight rebounds.
The Eagles' 36 wins this season are the second-most in program history, trailing the 37 games won in 2012-13.
The Eagles now prepare for the NCAA Division II National Championship game against Virginia Union University.
The Eagles' victory over Harding can be heard in its entirety below.