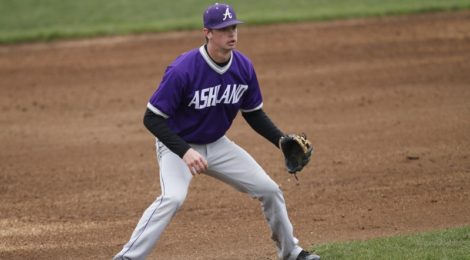 Ashland University Baseball dropped two games in doubleheader action with two losses against the Ohio Dominican Panthers at Donges Field on Monday, April 17.
The Eagles were defeated by the Panthers 8-3 in game one, and lost the second game 8-1, and are now currently 13-24 on the season.
The Eagles haven't had a losing season since 1993 and would need to win out the rest of the regular season to do avoid another one.
The Eagles now prepare for a two conference matchups with Grand Valley State on Wednesday, April 19.
The Eagles' Monday doubleheader with Ohio Dominican can be heard in its entirety below.