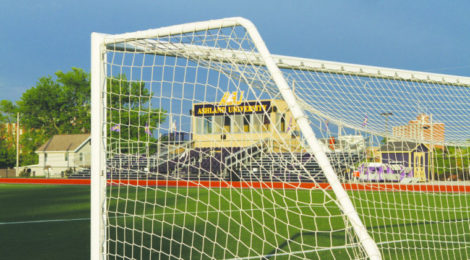 Ashland University Women's Soccer played host to the unbeaten Notre Dame College Falcons on Tuesday, Sept. 26 at Ferguson Field, winning 2-1.
The Eagles scored the game's first goal, when senior forward Morgan Bittengle scored at the 10:51 mark of the 1st half.
After giving up the game-tying goal in the 77th minute, the Eagles scored late, as sophomore midfielder Korinna Lakes connected in the 89th minute.
The Eagles are currently 4-3-1 and are preparing for their upcoming GLIAC matchup with Davenport, on Friday, Sept. 29.
The Eagles' matchup with Notre Dame College can be heard in its entirety below.
(Photo courtesy of AshlandCollegian.com)