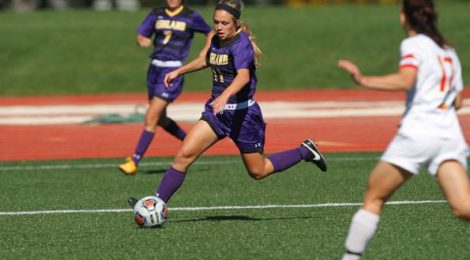 Ashland University Women's Soccer celebrated the team's nine seniors with a victory over Northwood on Sunday, Oct. 22 at Ferguson Field, winning 3-0.
The Eagles are currently 10-5-1 and are preparing for the upcoming GLIAC playoffs, which begin on Tuesday, Oct. 31.
With their performance this year, the Eagles have secured a home playoff game, which is scheduled for Oct. 31 against Northern Michigan at Ferguson Field.
The Eagles' matchup with the Northwood Timberwolves can be heard in its entirety below.
(Photo courtesy of Ashland Athletics/ GoAshlandEagles.com)