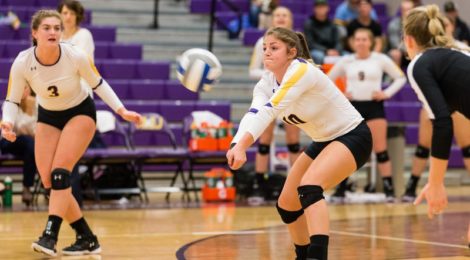 Ashland University Volleyball dropped their second consecutive game, after losing to the Grand Valley State Lakers on Sunday, Oct. 29.
The Eagles were swept by the visiting Lakers in three straight sets.
The team will return home on Friday Nov. 7 when they play host to the Findlay Oilers.
The Eagles are currently 13-11 overall, 6-7 in GLIAC play.
A full rebroadcast of the Eagles' matchup with Grand Valley State can be heard in its entirety below.
(Photo courtesy of Ashland Athletics/GoAshlandEagles.com)