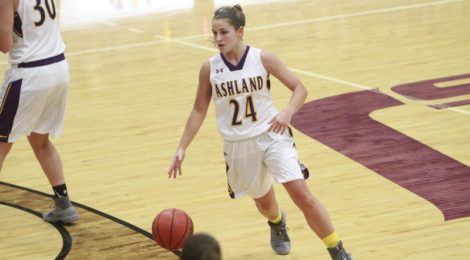 The #1-ranked Ashland University Women's Basketball improved their winning streak to 46 games when they beat the Wayne State Warriors on Thursday, Dec. 7.
The Eagles crushed the Warriors, winning 120-70 inside Kates Gymnasium.
The Eagles were lead by senior forward Laina Snyder, who finished with 25 points, seven rebounds, and three steals.
The Eagles are now 9-0 on the season, 3-0 in GLIAC play.
The Eagles dominant win over Wayne State can be heard in its entirety below.
(Photo courtesy of Ashland Athletics/GoAshlandEagles.com)