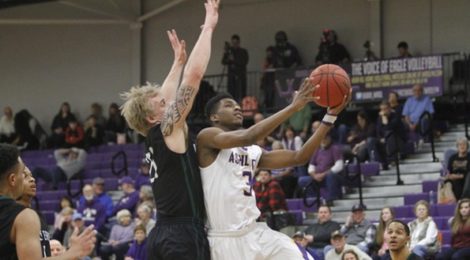 Ashland University Men's Basketball improved to 10-3 on the regular season after crushing Thiel College on Saturday, Dec. 30.
The Eagles downed the Tomcats inside Kates Gymnasium, winning 82-53.
The Eagles were led by senior forward Wendell Davis who scored 23 points, while grabbing six rebounds and six assists.
A full rebroadcast of the Eagles' victory over the Tomcats can be heard in its entirety below.
(Photo courtesy of Ashland Athletics/GoAshlandEagles.com)